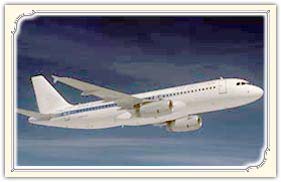 One of the best places to visit, Hyderabad is frequently visited as it has now become one of the major tourist and IT hubs of India. With many IT and software companies targeting Hyderabad, the city's infrastructure has grown by leaps and bounds. Today, Hyderabad is one of the best planned cities in India. It is very well connected with all major cities and towns in the country. The best part of the whole travelling experience is that, this city, which is almost 500 years old, has preserved its ancient heritage despite the drastic modernization. Hyderabad is also a city of religious importance as there are a number of temples and mosques, both ancient and modern. Apart from all this, one can also spectacle the beauty of the vast array of lakes. The city is dotted with tourist sites and therefore, tourism is plays a great role in its economic growth. There are hundreds of thousands of tourists visiting the city of Hyderabad with 157 million visits per year, as recorded in the 2011 studies. Scroll down for more information on how to reach Hyderabad.
By Air
Hyderabad has two airports: domestic and international. The domestic airport is the N T Rama Rao Domestic Terminal and the Rajiv Gandhi International Terminal is also called Hyderabad International Airport. There are a wide range of international and domestic flights that operate within and around the country as well. Domestic airline companies like Indian Airlines, Spice Jet, Sahara, Indigo, etc. operate on a regular basis from Hyderabad. Among the many international airlines are Lufthansa Airlines, Silk Air Airlines, Malaysian Airlines, Singapore Airlines, Qatar Airways, Emirates Airlines, Saudi Airlines and Sri Lankan Airlines.
Once you have reached the airport there are a number of air-conditioned buses available which take you to designated locations such as Begumpet (Paryatak Bhavan), Secunderabad (Keyes High School), HITEC City (Opposite Shilparamam), Charminar (City College) and Mehadipatnam (Sarojini Devi Eye Hospital). These buses are managed by airport authorities (Aero Express). Buses to these various locations are available every 30 minutes and operate from 3.30 AM to 11.00 PM.
You can also hire metered air-conditioned radio cabs from the airport to the city, in case you do not want to travel by bus. Both the airports offer 'Easy' and 'Meru' radio cabs, which you can hire right after you exit the terminal building. If you want to savor a more local experience, you could also travel by auto-rickshaws to get to the city.
By Rail
Secunderabad, the twin city of Hyderabad, is the headquarters of South Central Railways. The other two railway stations, which are located in Hyderabad are: Hyderabad Railway Station (also known as Nampally Railway Station) and Kachiguda Railway Station. The Kachiguda Railway Station provide inter city services as well to regions and districts around.
By Road
The Andhra Pradesh State Road Transport Corporation (APSRTC) is an efficient bus network which connects all the major cities of South India to the city of Hyderabad. APSRTC buses connect to every city and town in Andhra Pradesh except for very small or remote villages. Express and luxury coaches are available for inter-city or inter-state travel. The APSRTC, also conduct excursions and tours around the city. Apart from the government owned buses, a number of private buses are also available for inter and intra-city travel.
Travelling to Hyderabad is completely hassle-free. No matter which city in India you are traveling from, there are plenty of options for you to choose from while travelling to Hyderabad. The international terminal allows tourists from other countries to come to Hyderabad as well. Many international direct flights operate from here. Once you are in the city, you can opt for public transport or hire cabs or autos if you choose to.