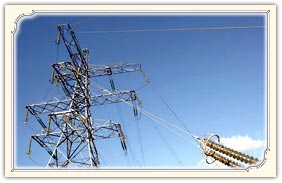 Hyderabad is a well-lit city and is one of the most developed and urban metropolis in India. Located on the banks of the Musi River, Hyderabad is a city of many historic spots and attracts thousands of tourists every year. Right from disembarking at Rajiv Gandhi Hyderabad International Airport to visiting one of the upmarket streets of the city, you will always find that the city is bedecked with light. However, there might be a few places in Hyderabad where you might encounter erratic, fluctuating electricity or voltage issues. In such a case, it is best to keep yourself equipped and prepare yourself before you head out to different parts of the city. Nowadays, the Central Power Distribution Company Limited (CPDCL) has rapidly installed prepaid electric meters around the municipality to prevent the pilferage and fluctuation of power. If you are visiting Hyderabad for the first time and would like to know more about the electricity, read on.
Voltage Information
Electric Prepaid Meters
Electric prepaid meters are set up around Hyderabad to conserve power. These prevent the theft of electricity, which was reported in Hyderabad and many other metropolises over the last decade. The Central Power Distribution Company Limited (CPDCL) has already set up more than a hundred prepaid meters around the city. Consumers will have to recharge their prepaid mobile connections for using power whenever the balance reaches a minimum value. This way, the electricity is conserved. A hundred more are going to be set in the less populated areas of Hyderabad and Andhra Pradesh lessening the frequency of voltage fluctuations.
Volts And Cycles
The voltage cycles are quite eccentric in many regions of Hyderabad. It is marked as 220 volts ac and 50 cycles. Always makes sure you check into a hotel which has a back-up generator and dependable electricity outlets.
Electricity Safety In Hyderabad